Recruitment & Staff Placement
In addition to our consultancy services, we offer our clients a recruitment and staff placement service. Although our principal role is that of a professional consultant, we appreciate that due to job specific requirements, budget constraints and other reasons, it may be the case that recruiting their own staff for a particular function or position best suits our client's requirements. In this case we are ideally qualified to provide the best candidates to meet the particular demand.
Through our expertise in commercial and contractual management, we are able to apply our collective skills and experience to the recruitment process and thus greatly increase the chances of selecting the best candidate. This offers our client a significant added value over the alternative routes of staff acquisition.
Our policy is to search for and recruit on behalf of our client only those candidates who are professionally qualified and appropriately experienced - people who set themselves high personal standards whom we believe will make a real contribution to the success of our client's business.
Staff placement can be arranged on either a permanent or temporary basis to suit our client's specific needs.
Staff we have been called upon to provide over the past 25 years include:
Quantity Surveyors
Cost Planning and Control Engineers
Project Managers
Construction Managers
Contract and Claims Managers
Contract Administrators
Resource and Time Schedule Planners
Engineers (building / civil / structural / piping / mechanical / electrical / instrumentation and control)
Planning Supervisors
Quality Assurance/Quality Control Engineers
Testing and Commissioning Engineers
Head Office and Site Administration Personnel
Site Construction Personnel (supervisory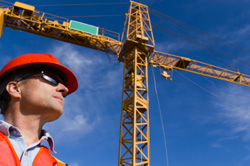 Our policy is to search for and recruit on behalf of our client only those candidates who are professionally qualified and appropriately experienced