Claims Avoidance & Mitigation
We at Lancaster House International Consulting believe that it is far more productive to the entire procurement process that unnecessary and ill conceived claims be avoided. This allows all parties to concentrate their resources on achieving their objectives in the most cost effective manner. It also allows only those claims which are proper and justifiable to be correctly and fairly addressed to the satisfaction of all parties, thereby preserving relationships and attaining a fair and objective result.
The source of many claims can be avoided during the Tendering Process by making use of Best Practice Procedures and reducing the number of errors that are common to tender submissions. This covers a range of issues from proper definition of the work and the conditions under which it is being performed, accurate evaluation and planning of the required resources, and the costs and quantities thereof, to a full appreciation of the contractual requirements, and other influential factors.
During subsequent project execution phases, contractors and employers must ensure they are both fully aware of the other's duties rights and obligations, work towards creating a cooperative environment where they both adhere to their respective clearly determined set of procedures and establish and maintain open lines of communication all within a balanced commercial and contractual framework.
Therefore, with the exception of those instances where the circumstances and causal events give rise to a right to claim, the application of Best Practice Procedures will ensure a considerable reduction in claims, especially those that may be somewhat unscrupulous.
To assist our clients in the avoidance and reduction of claims, we specialize in the following services:
Tender / Contract Document Reviews; Redrafts and Execution Strategies
Establishment of Commercial and Contractual Philosophies and Strategies
Identification and Analysis of Potential Claims / Defences / Counterclaims
Identification and Analysis of Contractual Responsibilities, Duties and Liabilities
Establishment of Early Warning Systems
Establishment of Other Means of Recovery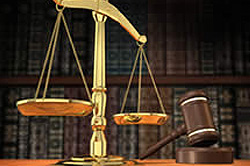 We at Lancaster House International Consulting believe that it is far more productive to the entire procurement process that unnecessary and ill conceived claims be avoided