A Career with Lancaster House International Consulting
As a firm which provides the very best professional services to our clients, we seek to recruit and retain only the highest calibre qualified personnel. You will represent the firm, on occasions on-site and in our clients' offices, which could be on the other side of the world. Nevertheless, you will reflect our fundamental policy to provide a personal consultancy service which not only delivers better value for money projects to our clients, but surpasses their expectations by its standard of excellence.
To maintain this standard of excellence, it is imperative that we remain at the forefront of latest developments in construction economics and contract law, encourage our staff in developing a lateral thinking approach to problem anticipation and solving. In order to become a part of the Lancaster House International Consulting team, you will, in addition to holding appropriate professional qualifications, possess a strong ambition to succeed, self assurance and motivation with the drive to deliver tangible results.
We require individuals who have the flexibility to work as team players as well as in a senior management role, with an innovative attitude, comfortable when communicating with our clients at all levels. If you wish to rise to the Lancaster House International Consulting challenge, working within a broad spectrum of cultures, on complex projects throughout the world, we look forward to hearing from you.
If you feel you meet our exacting standards and that you can make an added value contribution, we in turn offer exciting opportunities to travel, prove one's worth within different cultures and a highly competitive remuneration package. In addition to our basic package we are keen to foster the advancement of key staff and to offer those with management ability to move forward into senior positions within the firm.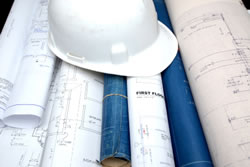 As a firm which provides the very best professional services to our clients, we seek to recruit and retain only the highest calibre qualified personnel