Arbitration & Litigation Support
Many situations arise in projects where the parties have no option other than to settle their differences than through the process of arbitration or litigation. The majority of standard and non-standard contracts under different legal jurisdictions make express provision for arbitration as the means of dispute settlement. Where this is the case, neither party will be able to refer the matters in contention to litigation without the agreement of the other party. Such a situation prevails where statutory regulation of the arbitration proceedings holds that either party can apply for a stay of proceedings while the matter is under arbitration.
Arbitration provides an award by tribunal which is binding upon the parties. One of the advantages of this route is that the tribunal is usually familiar with the technical aspects of the matter and thereby has a more thorough understanding of the arguments put before it. Another advantage is that the nature of the process will generally allow the parties more time to prepare and present the case. The wide powers often conferred upon the tribunal and available to the courts provide far greater scope to uncover the facts and overturn contractually binding instruments, which power is not available to a mediator or conciliator.
While arbitration can provide an excellent and conclusive means of dispute settlement, it is generally much longer and more costly than any form of ADR, given that the parties can be responsible for the tribunal's fees and expenses, the cost of the venue and other associated costs. Indeed, Arbitration can even take longer and cost more than litigation.
During the stages of the arbitration process, we advise our clients on the procedural rules applicable under the relevant jurisdiction, provide expert assistance with the preparation of the statement of case or defence and provide expert or factual statements. We also prepare reports on expert witness statements and ensure adherence to the strict timescales that may apply.
Our services as listed below apply similarly to Arbitration and Litigation.
Preparation of Support Documentation
Independent Reviews & Appraisals
Assistance with Disclosure
Technical Audits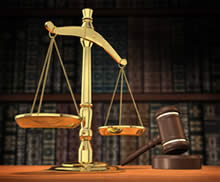 During the stages of the arbitration process, we advise our clients on the procedural rules applicable under the relevant jurisdiction