Project Procurement Advice
Prior to taking any final decisions on the implementation of a project, it is vital that a client's objectives are determined. It is equally necessary that total clarity exists on the best means of achievement.
Lancaster House International Consulting provide assistance in determining a client's objectives to ensure they impartially reflect all requirements of the client organization. We facilitate the prioritization of these objectives to help establish the contract philosophy, strategies and correct procedures to be adopted which thereafter allows management decisions to be more effective.
At this point, begins the formulation of the strategic plan to illustrate the most beneficial cost effective means of achieving the objectives, such as the appropriate route for tendering and contract procedures and the most applicable forms of contract for risk apportionment and control.
The strategic plan will establish greater clarity on the types and nature of risk inherent within each route and enable our client's take well informed management decisions on the advantages / disadvantages of each alternative.
We are well placed to advise our clients in an unbiased and independent manner to ensure their interests in all respects are best protected.
The following services provided by Lancaster House International Consulting apply equally in terms of Main Contracts / Subcontracts / Supply Only Contracts / Purchase Orders
Project Strategies, Client Objectives, Requirements & Prioritization
Tendering Procedures
Forms of Contract
Risk Profiles Apportionment & Management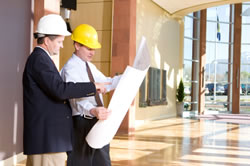 The strategic plan will establish greater clarity on the types and nature of risk inherent within each route and enable our client's take well informed management decisions