Our Staff & Managers
Our people are the most important element of our practice. In order to ensure we deliver a first class service, we must engage and retain top calibre professionals, who possess the self motivation and innovation to successfully meet any challenge or overcome any obstacle which may arise on a project. Our people have the qualifications, experience and proven track record together with the vision, range and depth of skills to make a clear and positive difference to the commercial outcome of our client's project. When the services of Lancaster House International Consulting are called upon, we exercise special care, even at very short notice, to ensure that the most suitable of our consultants is deployed - either to our client's offices or directly on site, as required.
We employ a broad range of discipline professionals including:
resource planning & time schedule engineers
cost planners
estimators
quantity surveyors
project managers
contracts and subcontracts administrators
claims managers
dispute resolution practitioners (adjudicators; arbitrators; mediators)
Our consultants have at least 10 years practical experience beyond their formal training in commercial, technical and contractual disciplines. This ensures they can quickly identify a solution, deal efficiently with it and get the earliest possible optimum result. This experience facilitates the creative interaction between our client's personnel and our consultants and as appropriate our consultants can become an integral part of our client's organization. Many of our staff are multi-lingual. Our directors are proactive, hands - on individuals who like to be involved on each project, which means that our consultants are secure in the knowledge that they can rely on referring to the additional experience of the directors when appropriate. It is an inclusive benefit of the Lancaster House International Consulting service that the directors schedule quarterly and, as appropriate, regular meetings with our clients during the course of the project.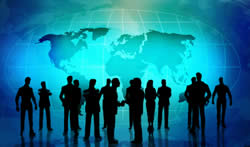 Our consultants have at least 10 years practical experience beyond their formal training in commercial, technical and contractual disciplines