How We Can Help You
Our first priority is to look after the best interests of our client. With over 25 years experience in dealing with a wide range of international commercial, industrial and infrastructural projects, we have encountered many of the difficulties which arise. Having established and prioritised our client's objectives, our independence and experience enable us to give early, impartial advice in identifying the most suitable project procurement route and process. This includes risk analyses and apportionment, which we use as a basis for drafting the most appropriate tender documentation. Such documentation must comprehensively and accurately attain our client's objectives with the least possible occurrence of risk, difficulty and dispute. Nevertheless, should complications occur in our client's project, we are ideally placed to draw upon our extensive experience in finding the most practical, cost effective solutions.
The earlier Lancaster House International Consulting are brought in to the project procurement process, the greater the benefits and the more cost effective our services are. Working closely with our client in the early stages allows us to implement Lancaster House International Consulting Best Practice Procedures which in turn serves to strengthen our client's own customs and practices.
Where problems arise during the project execution phase, our independence allows us to provide objective advice on the viability of pursuing claims and other means of recovery. Achieving optimum results for our client is one of our top priorities and this requires us to remain commercially driven at all times.
Where our client has been unable to obtain settlement of its claims on an amicable basis, we are able to provide effective assistance in recommending and conducting the most appropriate method of Alternative Dispute Resolution or, as may be necessary, providing support through either the arbitration or litigation process.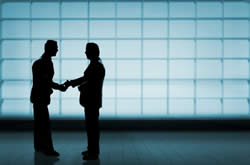 With over 25 years experience in dealing with a wide range of international commercial, industrial and infrastructural projects, we have encountered many of the difficulties which arise